Welcome to A Quick Round.  A weekly Q&A series that deconstructs the journey that golfers and entrepreneurs alike take on their road to success.  Their achievements – as well as their trials and tribulations – serve to inspire us, and our goal is to pass that inspiration along to our readers.
This week, we have the pleasure of introducing you to Marc Cordeira of Kraken Golf.  Marc is a machinist bringing a perspective to golf that you simply won't see every day.  What is a machinist, and what does it have to do with golf?  Keep reading!
Thanks for joining us today, Marc.  Before getting into Kraken Golf, let's start by getting to know you a little bit.  Tell us about yourself – how'd you get to where you are today?
Hey Matt, thanks for having me.  Well, I was born and raised in a small Massachusetts town near Cape Cod called Acushnet, which is also the hometown of Titleist headquarters.  I drive by that nearly every day, and it gives me inspiration for where I want to take my craft.  When I got married to my wife, I left Acushnet for 10 years but recently moved back.  My family now consists of my wife, Melissa, and three kids – Landon, Caelyn, and Griffin.
I work for a big three software company by day and moonlight Kraken Golf by night.  I get a good amount of hate mail from golfers asking why a "large company" makes such few products and asking why the products are always sold out.  For my day job, I am a consultant for enterprise e-commerce, so I tend to know a bit about marketing and the digital space… sometimes that gets me in trouble.  My digital footprint can leave the impression that Kraken is larger than a part-time, one-man shop.
I am 42 going on 25… An avid golfer, a gym rat, and a dad.  Truth is, I never sit down.  My life is a crazy, non-stop balancing act.  I am a perfectionist – so much so that I have been known to give away art.  Sometimes, my creations do not meet my standards to sell, but I still find them to be pieces of me that should find homes.  My creations are art to me because they are more than just golf objects.
I am motivated to push the boundaries defined by traditionalists in golf.  When the traditionalists win, golf loses.  Golf as a sport has to grow, and kids are not into khakis and cotton polos.  Sometimes, I'll look to the style of extreme sports athletes for inspiration to help my products stand out form a design and marketing perspective.  I look to Rickie and DJ to grow the game, and the Waste Management Open should be a beacon that golf should follow, in my opinion.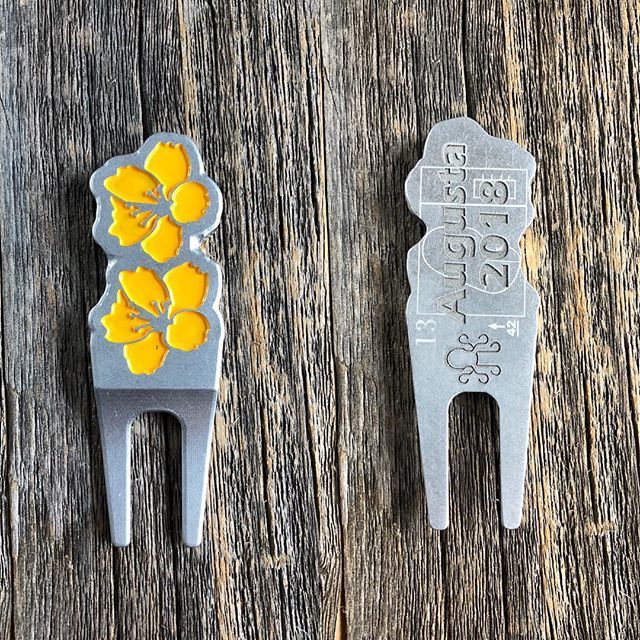 Thanks for the background.  That should spark plenty of questions.  So, let's start back in with what made you want to start Kraken Golf?
Kraken Golf is actually the second company I have started in golf.  The other was NXT18Golf, which focused on belts.  I needed a brand that focused more on the art of my designs and less on trying to find ways to scale and increase production.  With NXT18, the focus was always:  How can I get more belts in more people's hands?  It became a second job.
Kraken is more along the lines of:  What inspires me today?  What can I create that will make people say "WOW."  I am constantly looking for something interesting that I feel has never been done before.  I create, and then I move on to the next idea.  I like the singularity of my creations and making small runs.  It keeps my passionate, and I'll pour myself into a run of a specific design.  Once complete, I'll just move on to something else – it's freeing.
Awesome.  So speaking of inspiration, can you dive into your creative process some more?  What do you envision prior to creating your art?  In other words, what inspires your art?
I take inspiration from everywhere.  My divot tools tend to be my interpretation of things I like that are coming out of the world of knife making or everyday carry items like pry bars.  I also like to mesh other items with divot tools to create very unique pieces.
I also love minimalism.  I try to apply that to my designs – take out the bull crap you don't need.
Let's see… I also get a lot of inspiration from strange places like a modern furniture store, motorcycles (especially for color schemes), and other forms of art.  I think how can I adapt them to golf tools.  I design in CAD (Computer-Aided Design) with a blank slate and let the keystrokes take me places.  Typically, I complete my designs quickly with very little alteration.  I feel that first instincts are usually best.
Very cool.  Can you explain the actual process your art undergoes in the creation phase?
Sure – every item that leaves my shop touches my hands.  There is always an element of "hand-made" to every item.  Thus, no two Kraken items are ever exactly the same.  I am a firm believer in tumbling items to give them a very smooth finish… hate sharp edges.  I also like the look of stone-washing and acid-washing lately.  These techniques come from the world of knife making and give pieces a patina which makes each item unique.  I refer to many of these pieces as primitives.
Okay, so what materials are you using here?
I really enjoy mixing materials to add contrast.  An aluminum divot tool with a mokume inlay… Brass with timascus.  I tend to do a lot of 3D milling and very small detail, so softer metals work better with my createive approach compared to steels.  I'm a big fan of exotic metals like damascus, mokume, and timascus.  When they're used properly against simpler metals, it juts adds so much volume to a piece.  They speak attention to detail.
Interesting!  It must really take some talent to master your craft.  How is it you came to be a machinist in the first place?
Three years ago I saw some folks on YouTube milling items with CNCs (Computer Numerical Control), and I was hooked.  I just decided to buy one and learn on my own.  I started with a Grizzly G0704 with a CNC conversion kit I built myself.  My wife thought I was crazy buying a $5,000 machine with no experience at all and putting it in our single car garage.  Her car wouldn't fit anymore!  I read and watched as many videos as I could to learn how to leverage these amazing machines.
The funny thing is, growing up my dad was a machinist at a steel mill in New Bedford, MA.  He worked long hours in rough conditions, toiling in a mill.  He always spoke to my sister and I about going to college and doing better in life than he had.  He worked at machining to put food on the table, and I choose to spend some of my free time machining.  For fun.  As art.  What a difference!  He enjoys it now with me in the shop.  It is freeing for him as well.
Really cool story.  Funny how things work out like that.  So what made you decide to apply your skills to creating golf tools and other golf products?
I'm an avid golfer, and I was always looking for that unique item to bring to the golf course with my buddies.  The conversation piece.  You simply do not find that stuff at Dick's Sporting Goods or your local golf shop.  I hate blending in!  People take golf seriously – especially the tools of golf.  So why not bring some art to these devices to make them a further extension of your game?
Agreed.  Golf should welcome creativity!  Do you ever do any custom pieces on request?
Yes, custom is a big piece of my business.  From golf tournaments to corporate events to 1 of 1 orders.  I take great pleasure in the interaction with clients that want a truly personal piece.  They get very excited about the creation process, which can take a few phone calls and mock-ups before getting an approved piece.  When they receive it and post it on social media or send a personal message of how much they love the piece, it really inspires me to know that I have made a small contribution to someone's joy on the course.
Have you made any custom pieces for anyone worth mentioning?
I've made some pieces for a number of sports celebrities such as Kent Basemore (NBA) and Tim Hardaway Jr. (NBA) as well as Golden Tate (NFL) and De'Anthony Thomas (NFL).
That's awesome!  So, do you have a person favorite piece?
I was honored to create a set of custom belt buckles as groomsman gifts for Golden Tate's wedding last year.  His party of groomsmen included former college teammates and some other NFL players.  Each belt was designed with the initials of the individuals and the logo of their college paired with premium leather straps.  Great pieces for a meaningful day.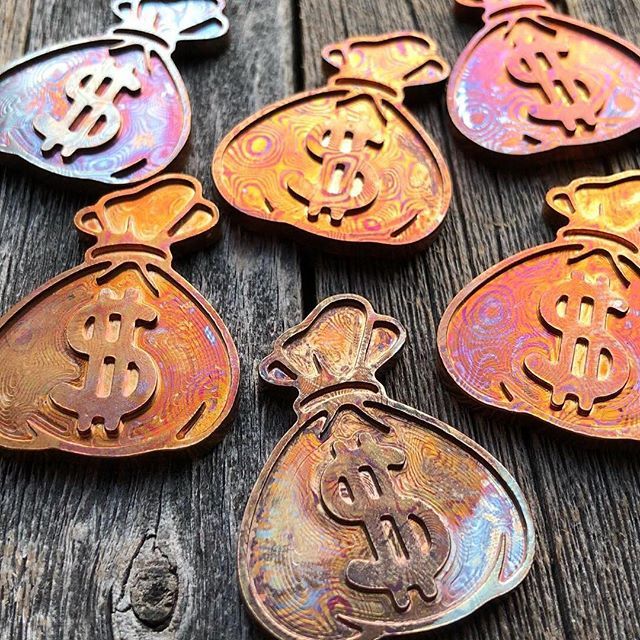 There's a unique idea.  Are you working on anything currently?
I have a lengthy backlog of custom pieces.  Runs I designed myself and new products in the prototype phase, such as custom golf watches which I designed, milled and assembled myself.  I am literally in the middle of creating a new divot tool design with a dagger as inspiration which is constructed of brass, copper or aluminum with exotic inlays.  I am very into inlays lately!
Can't wait to see the final product!  Anything else in the pipeline you'd like to preview?
As I mentioned, the Kraken watch will have a machined case in very non-traditional designs and color schemes.  I am thinking it will have a matching ball market and divot accessories as a kit.  These will be very limited edition items.
Something to look forward to for sure.  Okay, one more question on Kraken Golf – what is your vision looking to the future?
Good question.  Kraken is very young and is enjoying large-scale success in just 9 months doing business.  I am continually reinvesting in Kraken by acquiring newer, bigger machinery.  I envision a physical storefront in the near future on Cape Cod where the merchandise will grow to possibly include a fashion clothing line.  I would like the store to be a destination or attraction.  I keep one of most items that I create for my personal collection, so I envision that collection being on display for others to enjoy.
Next time I'm in Cape Cod, I'll be on the lookout.  We like to wrap up these Q&A's with some fun, rapid-fire questions.  Ready?  If you could play 18 with anyone, who would it be?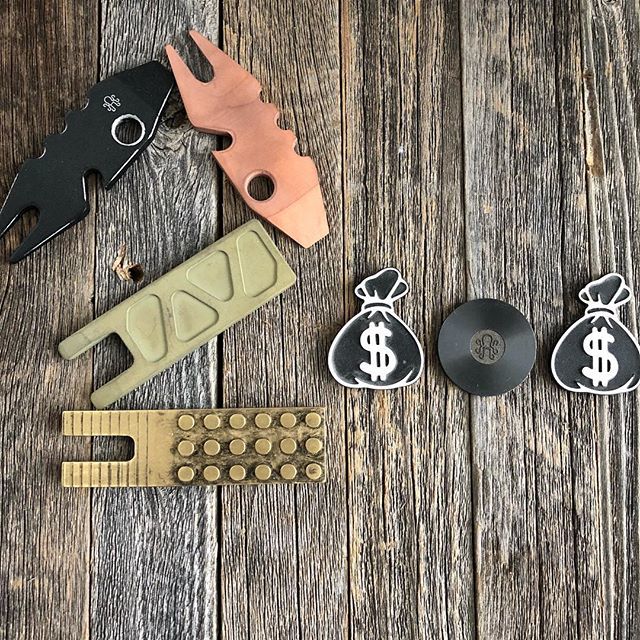 My sons.  I have big plans for those guys in the future on the golf course.  It is a place that I enjoy spending significant time and who better to spend it with than my family?
Hard to argue that.  What's your favorite club in the bag?
Driver 100%.  I probably over use it… I tend to be over aggressive on the golf course.  There are not many par 4 greens that I don't believe I can reach in one.
You must hit it a mile!  What's your bucket list course?
Torrey Pines or Pebble Beach.  Being an East Coast guy, I don't spend that much time on the other coast, but they look beautiful on TV.
---
As Managing Editor of G&E Magazine, Matt oversees content production and curates the entrepreneurial ventures featured.
All author posts