Welcome to A Quick Round. A weekly Q&A series that deconstructs the journey that golfers and entrepreneurs alike take on their road to success. Their achievements – as well as their trials and tribulations – serve to inspire us, and our goal is to pass that inspiration along to our readers.
Last week, we brought you the incredible story of Kraken Golf with Marc Cordeira. This week, we have the pleasure of introducing you to Jordan Brooks of LIFE GOLF. Jordan is quickly building a unique and impactful brand, and we're excited to be along for the ride!
Hey, Jordan. Before getting into LIFE GOLF, we like to start these interviews by getting to know a little background on our guests. So, where are you from and where are you now?
Sure. Well, I'm Jordan. 31 years old and based in Norwich, UK. Professionally by day, I'm a heating engineer, and I run a plumbing, heating, and gas business. LIFE is currently a passion project on the side, but I hope one day it can become something more.
What was it that made you want to start LIFE GOLF?
LIFE is pretty new, so you guys are catching me at an exciting time. It's been in the works for around the last 2 years, and I officially launched it on Masters weekend in April of 2018.
I started LIFE because I wanted a new challenge. Something I could put my passion and energy into and pull me away from my day job. The main drive behind LIFE is to inspire the new generation of golfers coming through. I feel golf and golf style and fashion is taking a turn, and I want LIFE to be a part of that.
I played golf for a few years as a kid but never really took it up. I spent most of my teenage years skateboarding. I picked a club up again about 3 years ago, so I've started swinging from scratch again, and I'm still battling – trying to get some sort of decent, consistent form. Since playing again, I've gotten so involved with golf. Playing it, watching it, reading about it, and researching new products.
You've managed to establish an admirable brand in a short amount of time! Speaking of your brand, we love the logos. Can you tell us some more about them?
So as a gas engineer, I have very little skills with design tools like Adobe Illustrator or Photoshop. I wanted to keep the brand name short, and after going over loads of ideas, I landed on LIFE. It actually came from the popular hashtag #golfislife. For the logo, I worked with a graphic designer who took the ideas I had on paper and tweaked the logos and digitized them for me. I wanted to keep the logo real fresh and simple with clean lines.
And what's the story behind the tagline PLAY WELL?
"PLAY WELL" comes from the traditional thing really. I'm not sure how it is everywhere else in the world, but in the UK, everyone will say "play well" to each other before teeing off.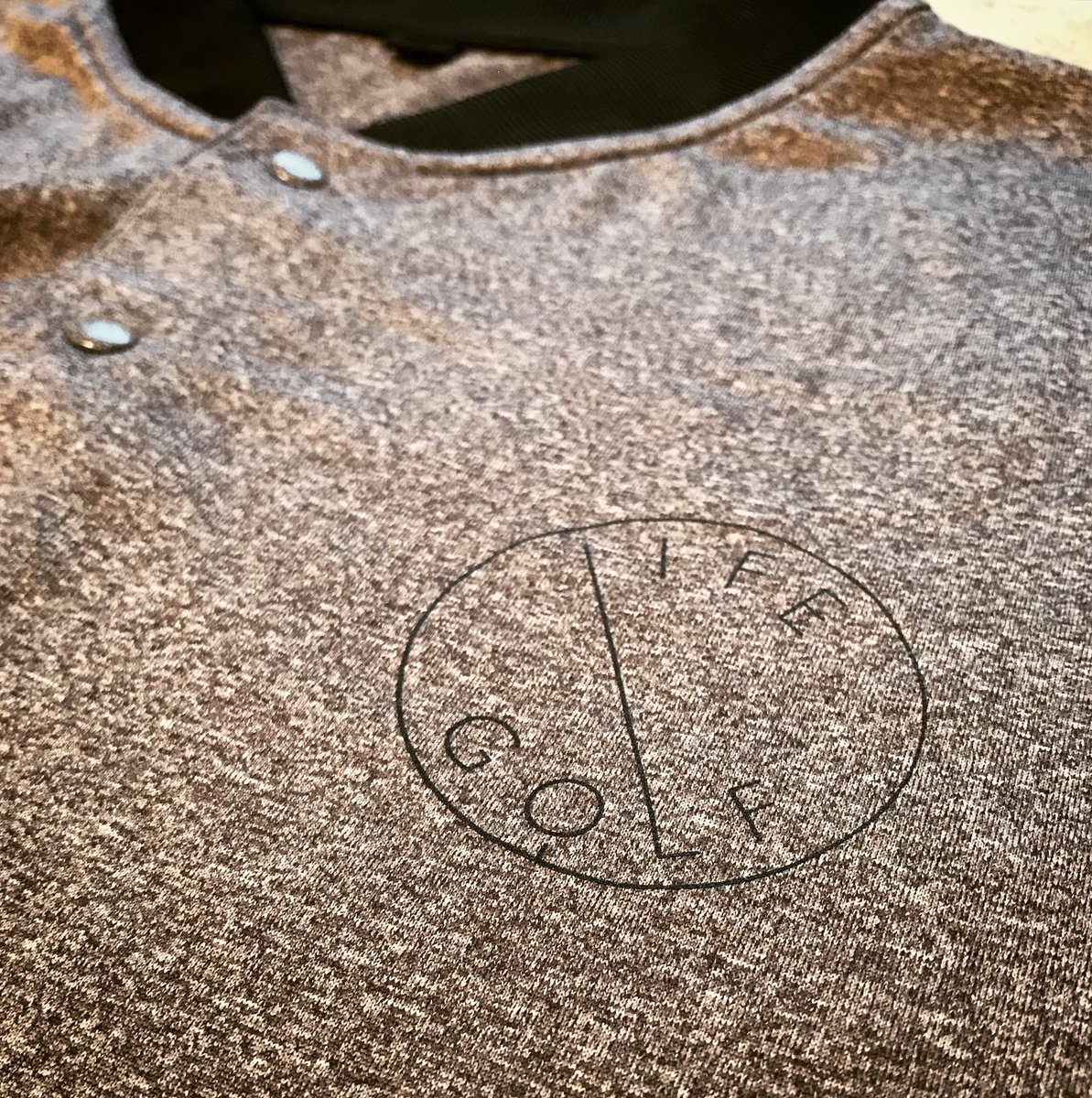 I guess we're not always so polite on the box in the States… So, what sets LIFE GOLF apart? Any kind of special touch with your products?
Every order is so important to us, and a lot of care goes into packaging each one. Everything is individually hand packed and has a personal note inside. We also chuck in a few custom freebies. I want every customer's order to feel special to them.
Well, there's something to look forward to. We see that you've worked with Uther Golf for your towel products. Can you tell us a little about how that came to be?
Sure, I worked with Dan from Uther who made us some really cool cart towels. I have some of the tour towels coming very soon as well. I cam across Dan through social media and saw some towels Uther had done for other brands, and I really liked their stuff.
That's awesome. We love to see fellow G&E Magazine featured entrepreneurs working together! Have you been connecting with others as a result of LIFE GOLF?
Absolutely. It's really cool at the moment. I'm making new connections all the time. People reach out to us daily. Sometimes, they're just reaching out for free stuff, but it's still good that people are recognizing the brand!
Haha! Sometimes people forget you're trying to run a business! Can you shed some light on your activism as it relates to the environment?
So our casual wear t-shirts are made using all renewable energy. It's such a cool thing to have as part of the brand, but this came about completely by chance, if I'm honest. The local company we use to do our printing actually showed me the t-shirts. Although they cost slightly more, the quality is really good, and I don't mind paying extra when it's going toward helping the planet.
Hey, you're doing more than most! Any products in the pipeline you'd like to preview?
I've got loads of new stuff coming through. New Uther towels, on-course collar and blade collar polos, winter hats, and jumpers. Looking more into the long term, I'd like to launch some ladies and kids specific stuff. I self fund everything with my own money so I have to do some things in stages.
Awesome, we're looking forward to all the new gear! So as we look ahead, what's your vision for LIFE GOLF?
My vision for LIFE moving forward is obviously for the brand to be as successful as it can be. But most of all, I want LIFE to make a difference and do some good through the game. As the brand continues to grow, I'd like to get involved in sponsorship of players and events. More importantly, in the near future, I'd also like to link up with a golf charity and give a percentage of all our sales toward helping kids get into the game.
That is very admirable. Great, well now that we've wrapped up the real interview, let's go through a few fun, rapid-fire questions… 18 holes with anyone, who would it be?
Would have to be Rory. Watching him win the Open at Hoylake a few years ago got me back into playing golf.
Good answer. Favorite club in the bag?
When Nike stopped making clubs, I brought this 2 hybrid really cheap. When I'm on my game – which is not very often – I can really crunch it.
I have a hybrid just like that. I am also very rarely on my game… Bucket list course?
Realistically, it would be Pebble Beach.  Unrealistically… Augusta.
Never hurts to dream.
---
As Managing Editor of G&E Magazine, Matt oversees content production and curates the entrepreneurial ventures featured.
All author posts