Welcome to A Quick Round. A weekly Q&A series that deconstructs the journey that golfers and entrepreneurs alike take on their road to success. Their achievements – as well as their trials and tribulations – serve to inspire us, and our goal is to pass that inspiration along to our readers.
Last week, we brought you the inspiring story of LIFE GOLF with Jordan Brooks. This week, we are excited to introduce you to Chris Frame of Back 9 USA. Chris has been instrumental in maintaining and developing the unique and recognizable brand of Back 9 USA.
Thanks for joining us today, Chris! Let's start by getting to know you and Back 9 USA a little better. Just some general background…
Sure, thanks Matt! To start, Back 9 USA is owned by Paramount Apparel International which owns a few other companies, one of which is Imperial Headwear. I'm the Marketing & Golf Event Specialist for Imperial as well as Brand Manager for Back 9 USA.
For some background on me, I'm originally from the Chicago suburb of Woodstock and played golf at Rutgers University. After school, I moved to Tampa and dabbled on the mini-tours. Since I wasn't shooting five-under every round, I took an internship with the USGA at the 2013 U.S. Open held at Merion Golf Club.
Back to Back 9 USA – Imperial Headwear was acquired by Paramount in 2012, so I jumped on with them right after the acquisition in 2013. Then, Paramount ended up buying Back 9 USA about 18 months ago. So that's my connection there.
Nice! Merion is a local course for me, so I was fortunate enough to walk Phil and Justin up the 18th on Sunday. Too bad Phil couldn't get it done! So can you give us a little more history on Back 9 USA specifically?
It was started back in 1997 as one of the first golf lifestyle brands. The logo has some strength and Paramount saw this as a perfect opportunity to extend beyond golf. It was Paramount's chance to leverage their manufacturing capabilities as well as own a brand with a strong consumer-facing logo.
Smart – why the focus on headwear for Back 9 USA?
Because we're pretty good at it! Paramount is one of the biggest players in the headwear and apparel industry making products for hundreds of brands. Since Paramount has the knowledge of the business and is able to scale, headwear and apparel was a no-brainer.
You mentioned the logo already… we love it! What's the story behind it?
Thanks – we love it too! I personally did not design it, but the story goes it was scribbled on the back of a napkin one night and just stuck from there. Once we acquired Back 9 USA, we removed the two stars that used to be on either side of the 9. This was just to make it a cleaner, more minimalist look.

Awesome, you really lucked into that one. So it seems like Back 9 USA draws inspiration from a variety of sources. What would you say it is that inspires your unique style?
Since our logo is super unique, I wanted to portray that on our web properties as well. I've been running different social media accounts over the years, and I love accounts that spice it up from the norm. You notice a ton of golf lifestyle brands out there who post product photos day in and day out. I wanted to go beyond that and welcome a new follower into a space that is totally different. I take inspiration from fast cars, cool environments, and overall luxury. We tried to mimic these inspirations on our website by using black and white images and minimalist buttons and imagery.
Very cool! Yeah, we love the social media presence you've built. Since we're on the subject, can you tell us a little more about the "weekend whip?"
Who doesn't love fast cars?! The idea behind the "weekend whip" is just to create a type of consistency with our followers. I think consistency is key when working on building a brand, and our "weekend whip" posts perfectly mesh together golf with our off-the-course luxury inspiration.
So, it seems like you travel quite a bit – have your travels impacted the brand?
Yes, we're on the road a lot. We also have ambassadors that help us out with photos. I think to have a successful brand, we have to keep everything fresh and constantly moving forward. Traveling helps us with this tremendously.
Okay, let's get back to the products. What makes Back 9 USA headwear and apparel stand out versus the competition? Do you use any special materials, fabrics, or unique designs?
All of the above! Our team of developers and designers work constantly to hone their craft and fine the best materials out there. We are lucky enough to be using the most talented and efficient headwear factories in the world. This gives us access to some amazing designs and ideas. But, while we are very proud of our craftsmanship and design, our unique Back 9 USA logo is what really sets us apart.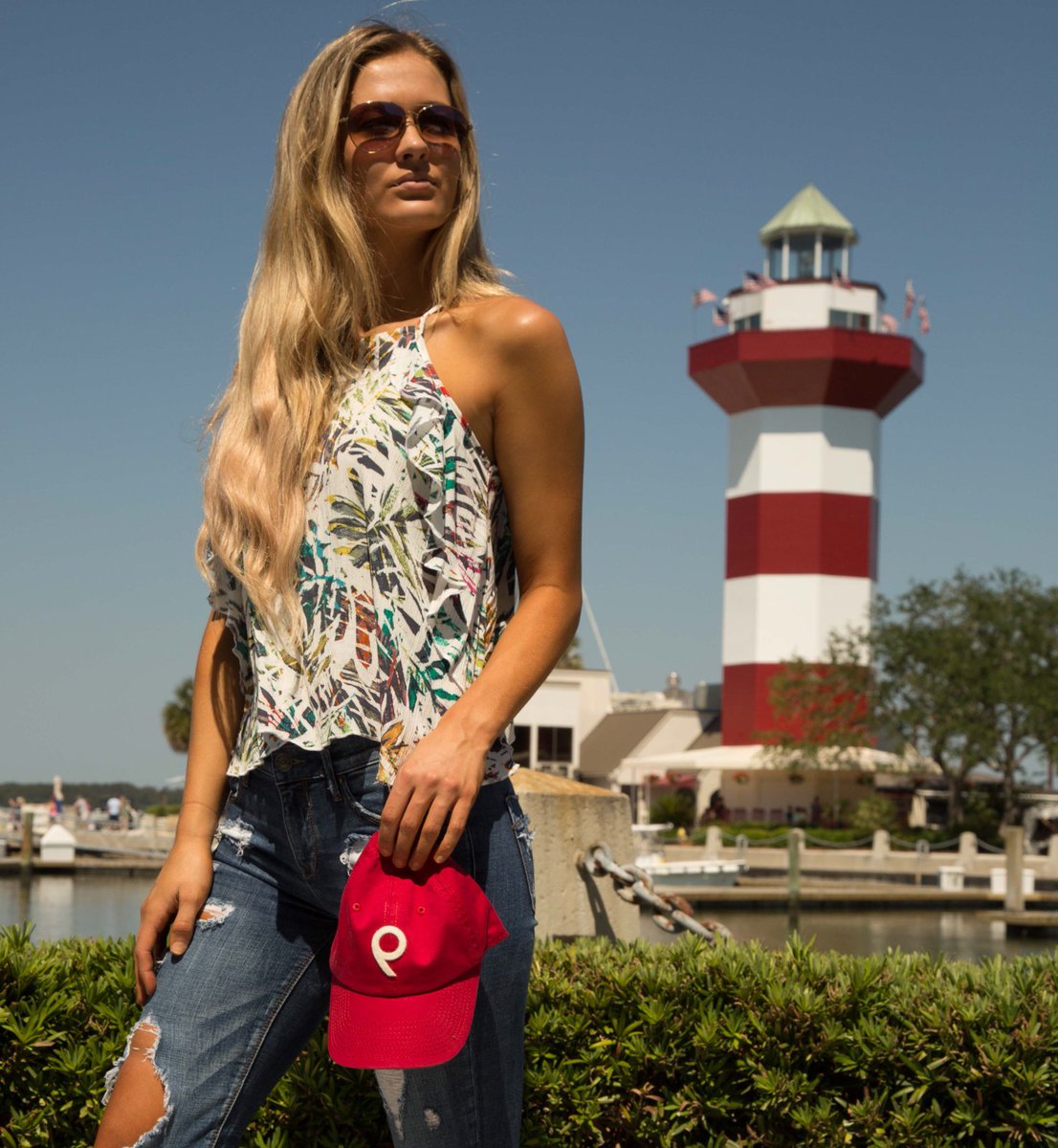 Cool, so anything in the pipeline right now that you'd like to preview?
We just added our new 2019 line to the website. It's a combination of classic styles, new performance looks, and state-of-the-art logo decorations. We have a handful of experienced headwear and soft goods sales representatives ready to roll soon, too.
I'm sure you're going to be needing them! So, what's the vision for Back 9 USA looking into the future?
Not just a brand, but a community of fans and followers who draw influences from golf and beyond.
We can't wait to see what the future holds! So now we're going to jump into a few rapid fire questions to keep this fun. If you could play 18 with anyone, who would it be?
Tiger Woods, C.B. MacDonald, and Walter Payton.
Well, there's a crew. Good picks! What's your favorite club in the bag?
Chris:  Tellurium '98 Scotty.
Nice… Bucket list course?
Cypress.
Good taste!
---
As Managing Editor of G&E Magazine, Matt oversees content production and curates the entrepreneurial ventures featured.
All author posts